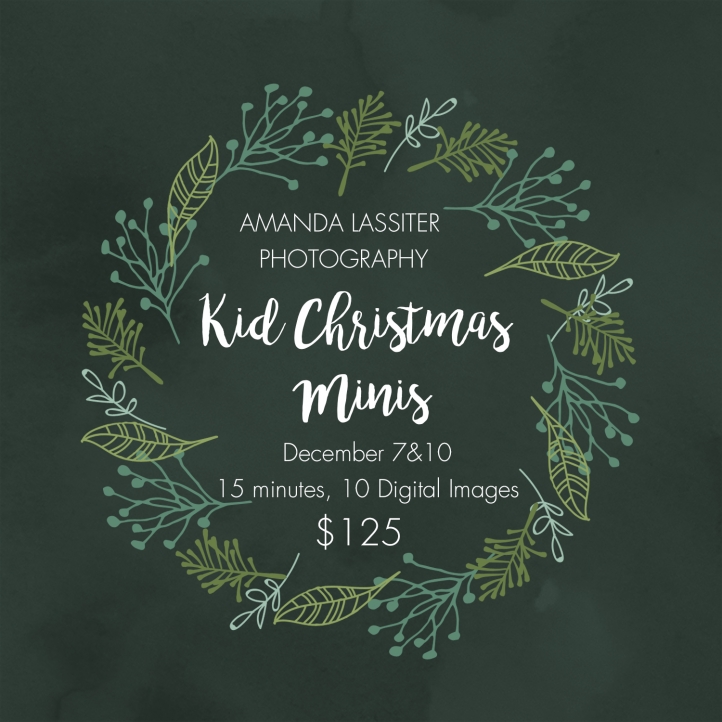 Here are the details for Kid Christmas Minis!
Sessions are going to be held December 7 from 5-7pm and Saturday morning December 10 from 9:00-11:00am.  Sessions are going to be 15 minutes in length.  You will receive 10 edited digital images 5 business days after your session.  The session fee is $125.  There will be a $75 non refundable retainer to hold your spot.  The remainder of the balance will be due two days before the session.  Booking will open this evening (November 23) at 8:00pm. I will post the link on Facebook when booking opens.
Sessions will be held in studio (yay for heat) at MediaWorks studios in Broken Arrow.  The address is 2104 N Willow Ave.
There are going to be two setups to choose from.  A white/silver twinkle light setup and a woodsy setup.  You can use one or both (if time allows) and do not need to tell me ahead of time which one you want.  They will both be setup and you can choose once you arrive.   You can either do cute Christmas outfits or Christmas PJs!  Either one will look great!
The setups will be designed for children under the age of six.  I will have props that can accommodate all ages, even those not sitting up yet.   These sessions are not for newborns.  Please contact me if you have a newborn and are interested in a Christmas session.  I will also have clothing props you can use.  Christmas bow ties and suspenders, baby santa hats, baby christmas tutus, etc.  I will put all of those together and post a picture asap so you can see what I have in case you want to use any of it!
I am teaming up with three kids and a cake to provide a Christmas sugar cookie for each child.  You can either take it home to enjoy later or incorporate it at the end of the session.  Nothing brings an adorable smile like a sugar cookie!
I am going to post inspiration pics for the setups below.  This has been a few weeks of non-stop craziness so I have not had time to put the setups together.  I am also waiting on a few of the props that I ordered to be delivered.  I promise they will be super cute!
Feel free to e-mail with any questions!  We will try to get back to them asap!  I have a busy day today but will try to go through them late afternoon!
These are two photos I took a few years ago.  The setup will look similar but I will also have a white Christmas tree.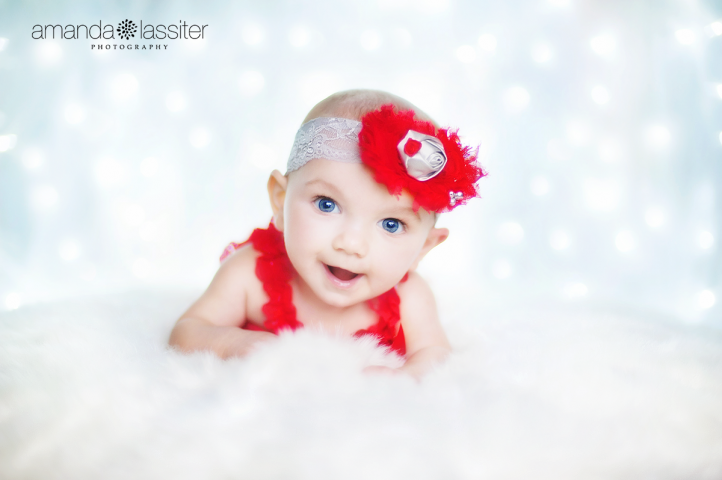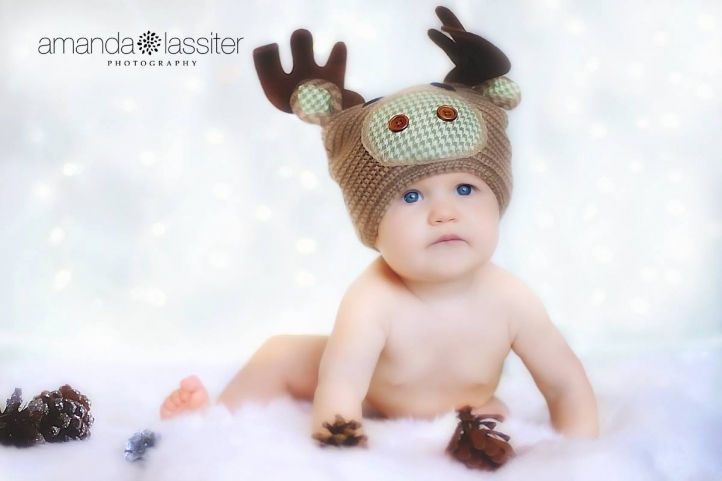 Here is a little Sleigh I have ordered (not my photo just a photo from the site I ordered it from).  It fits babies up to 2 years of age.   I have also ordered a white Christmas tree.  All sitting props are optional.  Meaning they can be removed to have a more simple background.  There will be this sleigh, a few small chairs, buckets, and baskets to choose from!  The sleigh could also be moved to the woodsy background!

Here is a pic of a few of the props I have gathered for the woodsy setup.  Still waiting on a crate I ordered, a little bed, and a cute Christmas Banner.  I will also have a few little woodsy christmas trees.  We can also remove or adjust any props to make it look more feminine for girl photos in the woodsy background.

I am so excited to be offering these this year!  Happy Thanksgiving!!! – Amanda 🙂